Terry Sylvester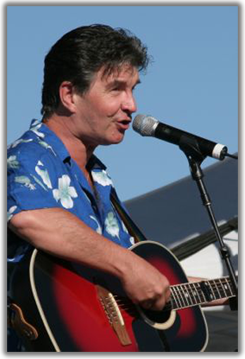 HE AIN'T HEAVY, HE'S MY BROTHER
BUS STOP
LONG COOL WOMAN
THE AIR THAT I BREATHE
Terry Sylvester started his musical career at the famous Cavern Club Liverpool in the early 1960's. His first group, the Escorts, appeared at the Cavern with the Beatles on many occasions. Terry lived near Paul McCartney, and they would often travel together to the downtown venue. When the Beatles played at the Cavern for the last time on the 3rd of August 1963, the Escorts were hand picked by the Beatles, Cavern DJ Bob Wooler, and the Beatles manager Brian Epstein, to share the stage with the Fab Four.

In 1965 Terry joined established Liverpool group, the Swinging Blue Jeans, known for hits like "Good Golly, Miss Molly" and "Hippy Hippy Shake." Terry got his big break in December 1968, when he was asked to replace vocalist Graham Nash in the Hollies. His first single with them, "Sorry Suzanne," reached number 3 on the UK singles charts. His first album, "Hollies Sing Dylan," went all the way to number 1 on the album charts.
In 1969 the Hollies recorded "He Ain't Heavy, He's My Brother" with the thenunknown session player Elton John on piano. The song became their biggest hit, and to this day remains an anthem for those who choose to help others less fortunate than themselves. More hits followed, including the 1972 US number 1 "Long Cool Woman in a Black Dress" and the 1974 worldwide smash hit single, "The Air That I Breathe."
In 1975 Terry was asked to sing the critically acclaimed final song, "To One In Paradise," on the Alan Parsons Project debut album, "Tales of Mystery and Imagination." Terry has been awarded 5 Platinum, 9 Gold, and 6 Silver discs so far in his career. His stage act includes all of the hits he performed on.