The J Michaels Band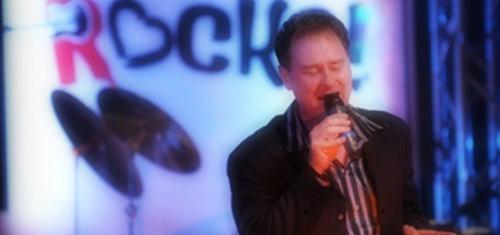 Under the musical direction of Troy Millard
FEEL THE TOUCH
WILDFLOWER
NEVER TEAR US APART
A truly dynamic show band, often referred to as "must see live" – for the look, sound, feel, and experience they bring to audiences.
The J Michaels Band features the powerful lead vocals of J Michaels, an incredible entertainer who effortlessly shows versatility
in musical styles, accompanied by some of the most talented musicians and backup singers.
Manila-born J Michaels, formerly with the Sultans, has shared the stage with legendary rock artists like Ambrosia, Benny Mardones, Terry Sylvester of the Hollies, John Ford Coley, Yvonne Elliman, Gary Puckett, and Stephen Bishop. The J Michaels Band is currently accepting
showroom, concert, and corporate dates.
Musical Director & electric bassist Troy Millard has toured throughout the world extensively, playing bass for such diverse luminaries as the Reverend Al Green, Bo Diddley, and Regis Philbin to name just a few. Most recently, Troy has toured with "I Can't Stop Loving You - the Ray Charles Musical", playing le Sporting Festival Monte Carlo, and the Jamsted Bhabha Theatre in Mumbai India.

Coming soon to Asia – "Love Collection", the fantastic upcoming CD release by J Michaels. Includes J Michaels' signature hit "Wildflower"; "You Are the Love of My Life" featuring the Voice of Asia, Joi Mendoza; "Feel the Touch," a sure-fire hit with a worldwide appeal; and world renown saxophonist extraordinaire David Choy and more!