Dan Hill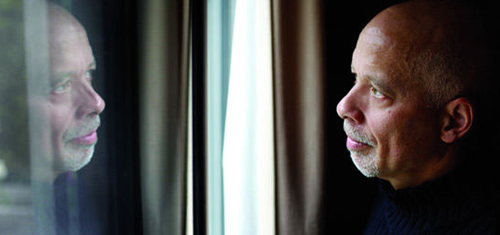 SOMETIMES WHEN WE TOUCH
CAN'T WE TRY
IN YOUR EYES
I FALL ALL OVER AGAIN
NEVER THOUGHT (THAT I COULD LOVE)
Dan Hill was born in Toronto in 1954 to American Parents who, as an interracial couple, moved to Canada to escape the twin scourges of Racism and McCarthyism. They also believed that Canada provided a better environment to raise their family. Dan grew up listening to Frank Sinatra, Count Basie, Ella Fitzgerald and Sarah Vaughan. He credits Sinatra as a primary influence in terms of delivery and phrasing.
He began writing songs at age 14 and was playing professionally in small gatherings and coffee houses by the time he reached 17. His family history, personal drama, and his international success as both a singer/songwriter is explained in riveting, often hilarious and poignant detail, in his newly released memoir: "I Am My Father's Son."
"Sometimes When We Touch", which he co-wrote with legendary songwriter Barry Mann, turned into the "mother of all covers." Earning Dan a Grammy nomination for best male vocal performance, the song enjoyed renditions by singers from every continent, in every style, and was translated into several languages. Tina Turner, Rod Stewart, Barry Manilow, Tammy Wynette, Lynne Anderson, Donny Osmond, Rodney Crowell and Roseanne Cash are only a few of the artists who have covered it. Dan later received his Grammy award for co-producing an album for then-little-known Canadian artist Celine Dion.

Other hits that he wrote and recorded include "Can't We Try?", "Never Thought (That I Could Love)", and "I Fall All Over Again." In more recentyears, he has concentrated heavily on songwriting for other vocalists (George Benson, Jeffrey Osborne, Britney Spears, Alan Jackson, Reba McIntyre, Michael Bolton to name a few), has a new studio recording in the works, and continues to enjoy live engagements in Canada, the US, and elsewhere.