WT Greer III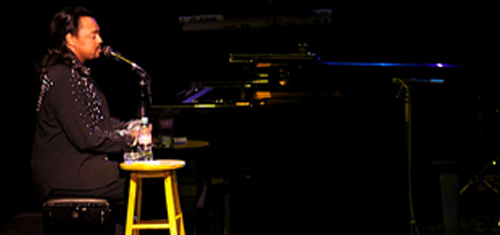 ALWAYS ON MY MIND
HELLO
FALL INTO MY ARMS
THIS IS HOW GOODBYE FEELS
I LOVE EVERYTHING ABOUT YOU
Vocalist/songwriter/pianist extraordinaire WT Greer will bring romance and rhythm to any event. WT sings new and old familiar favorites that appeal to even the most un-inclined ear. His 10-year tenure at The Melrose Hotel in Dallas launched WT Greer into the national and international show business arena and now he is bringing his magic to the adult contemporary recording industry. His most recent CD,
"WT Greer – Not In A Hurry," was released in January 2004.
Many people made a pilgrimage down to The Library at The Melrose Hotel and caught WT Greer serenading standing-room-only crowds. He was proclaimed the "Ivory Power" and "The King of Hearts" by D Magazine in six of their "Best of Dallas" issues. Whether he is singing stylized covers of Broadway, pop, rock, rhythm and blues, country, swing, jazz or original tunes, the strength of WT's music lies in its purpose, message, and the effect it has on the listener.
Greer has been the singing voice for some very popular national and international commercial jingles for Cadillac, 7-Eleven, McDonald's and more. He has also done a host of radio and television ID's that send his voice daily into every major media market. He is a popular national radio and talk show guest because of his reputation, strength of delivery and original songs. Over the past ten years, Greer has produced andwritten original music for his own recordings and others, traveled to many countries, and performed for private, corporate and humanitarian events. Greer has more recently performed for four of the Presidents and First Ladies of the United States of America.

Currently working on a new album that will be available to the Southeast Asia market in 2010, WT Greer is available exclusively through
World Entertainment Group.